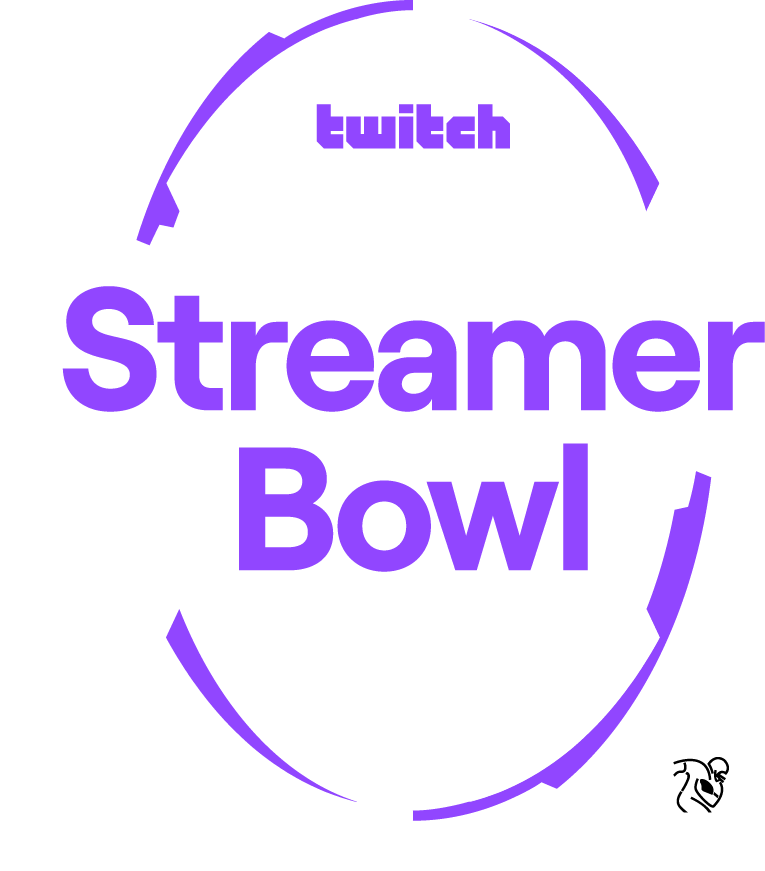 Pre-Game:

2pm PT / 5pm ET

Kickoff:

3pm PT / 6pm ET
Highlights
The Purple Zone

Twitch Rivals Streamer Bowl Programming:
JAN

30

Pre-Game:

2pm PT / 5pm ET

Kickoff:

3pm PT / 6pm ET
Streamer Bowl
Twitch Rivals goes to Miami
16 duos teams (a twitch streamer & NFL Pro) will compete in the Streamer Bowl LIVE from Miami. The winning team will earn $500,000 for a charity of their choice.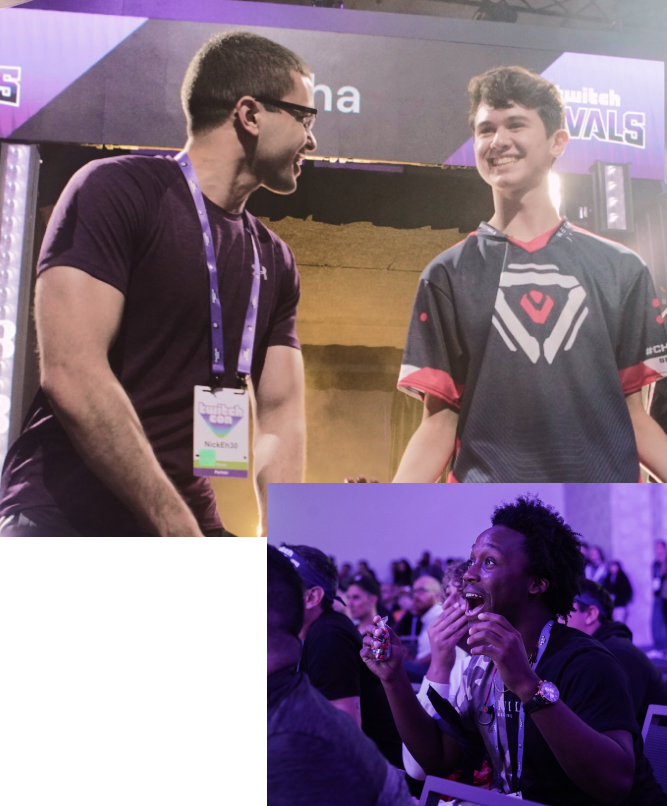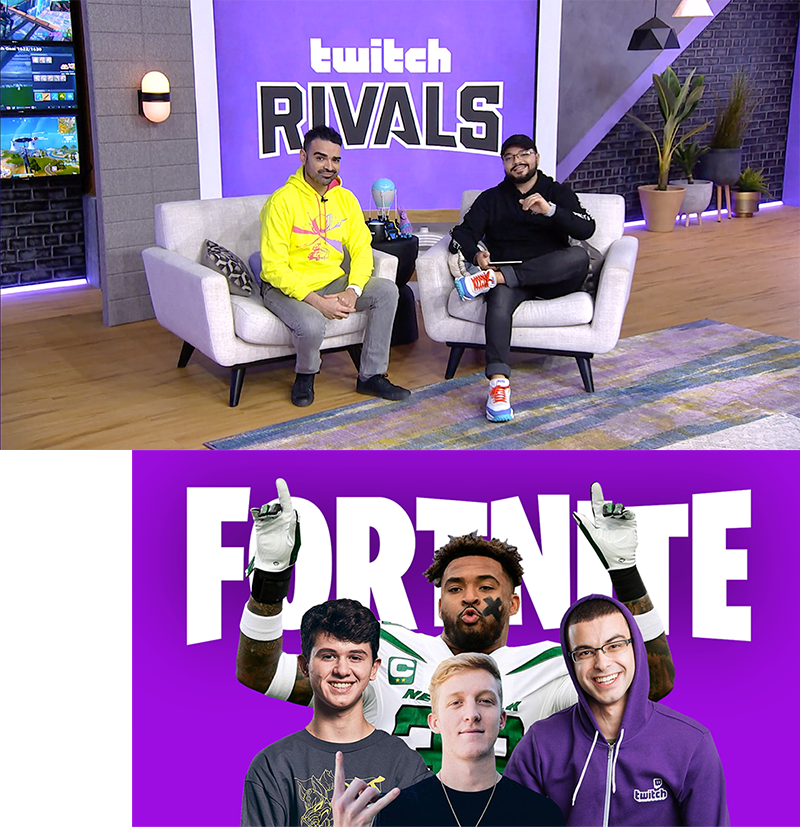 The Draft Showdown
Twitch Streamers draft NFL Pros onto their team.
The NFL players thought their draft days were done. Nope! Twitch streamers will select their duo partners from the pool of NFL players. The draft order is decided by (what else?) a Fortnite tournament.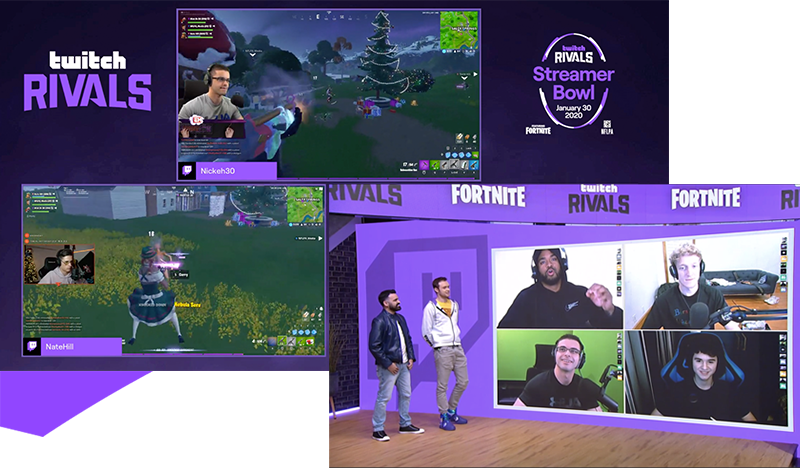 see the interview ↗
Every week, we're revealing NFL pros and Twitch streamers who will compete in the Streamer Bowl.
NFL players will get to show off their skills alongside Twitch pros in weekly Squad Streams.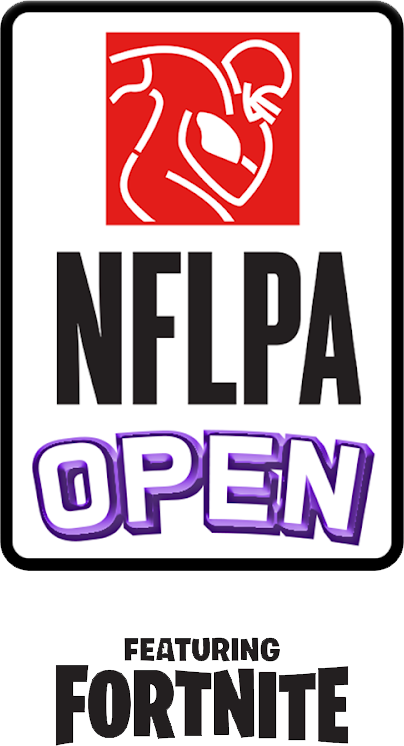 NFLPA Open Featuring Fortnite
The NFLPA made an open call to the entire active NFL to find their best Fortnite players!
Open to all NFL Players Dec 4th thru Jan 15th.

Learn More
Competition format, rules, and more...
Head over to our tournament site ↗ and dig into the details there.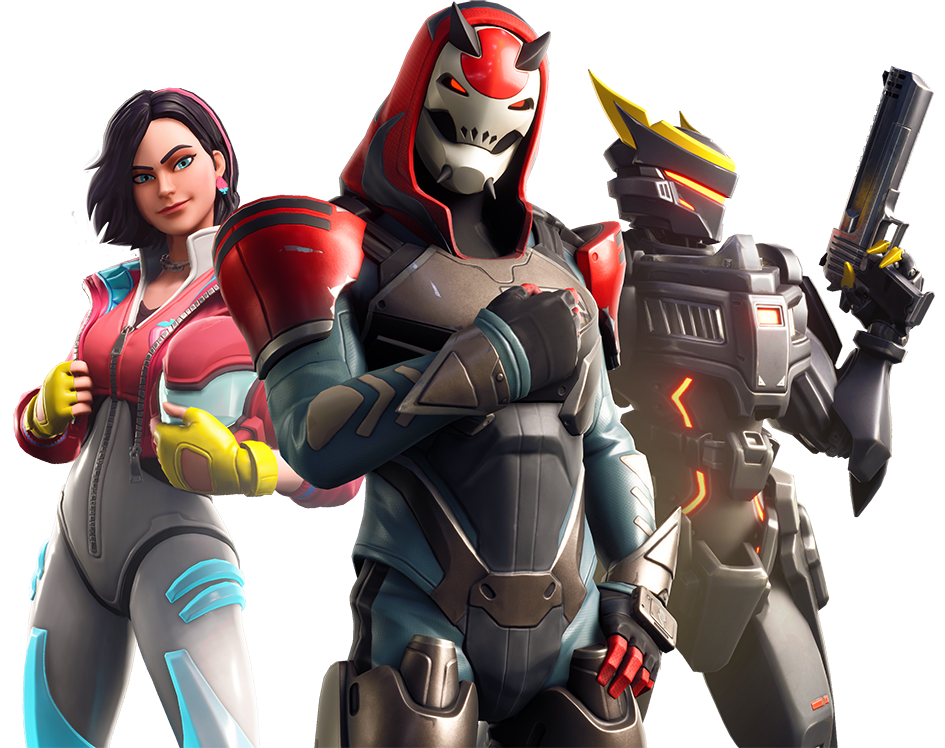 Thanks to the Twitch Rivals Official Partner